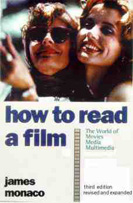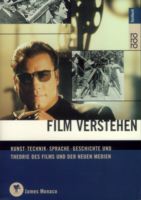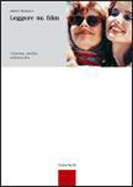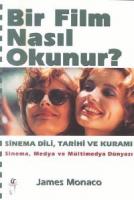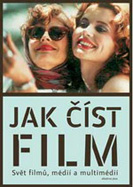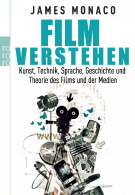 Also available in Japanese, Chinese, Korean, Indonesian, Dutch, and Farsi. Coming soon in Greek and Arabic.

+ August 2016: Where We're At Now
+ November 2014: Chapter 2: Technology is now available as a separate Enhanced eBook, with color illustrations and two new sections.
+ April 2014: Here are some of our favorite clips from the disc.
+ February 2013: How To Read a Film, Fourth Edition, is now available on iBooks, Kindle, Kobo, Nook, and Google. This is an ePub version of the b&w Oxford edition. Coming soon: full-color enhanced ebooks, multimedia iBooks (and eventually multimedia ePub3). Note: if you purchased the ebook version prior to September 2012 you probably noticed that the images reproduced poorly. Please contact your ebook vendor for an update.
+ May 2009: The fourth edition of How To Read a Film is now available. Here is the publicity site.
+ February 2008: Version 1.1 of the DVD-ROM is now shipping. Changes were made to allow the disc to work more effectively with recent versions of QuickTime and Adobe Reader. There are no changes to the content.
+ April 2007: Important hints for using newer versions of Adobe Reader are available here.
+ April 2007: Read the FAQ here.
+ April 2006: If you don't have version 1.1, be sure to follow these instructions (pdf).
+ Click here for information about ordering exam copies of the book or disc.
+ Read what the critics are saying about How To Read a Film: The Multimedia Edition!
+ Press Center Archives are here.
+ Shop at Harbor Electronic Publishing: DVDs, DVD-ROMs, books, and more